Websites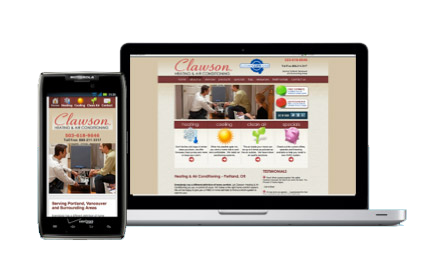 A website is like a virtual showroom of your business. It speaks to a customer about your real brick and mortar business. Does your website deliver a professional feel? Is it easy to navigate? Is the content useful to a potential customer? These are important questions to help improve your online presence. Mach One Media Group, Inc. has developed hundreds of websites for our clients. Whether it is designing the site from scratch or redesigning an existing site, Mach One will create a website that is professional, attractive, easy to navigate and most importantly to you the dealer affordable and with a blazing fast turnaround time. Not to mention making the whole process of building the site easy and non intrusive or time consuming to you the client.
Whether we've built your full website or not, we will work with you to create a mobile extension that correlates with the site in place and is an accurate representation of your brand. Our mobile web creation process takes all of the strengths from our full website experience and employs them to create effective mobile solutions that are fast, intuitive, and engaging. Our attention to detail and browser scrutiny is ever present as we work to create the best mobile experience.
Search Engine Optimization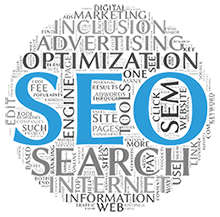 It's no secret that today's business world is being swept up by the ever-growing technological revolution. In order to stay ahead of the curve, business owners are utilizing new avenues to find creative, yet effective ways to market their companies to customers. Search Engine Optimization (SEO) is quickly becoming a major marketing tool for many businesses. Not only does SEO increase a business' visibility on the internet, exposing them to thousands of potential customers each day, but it is also a much cheaper option when compared to traditional forms of marketing, such as print/direct mail, paid online advertising, and telemarketing. Having organic search results that both rank high as well as feature important consumer information on a search engine query can establish both trust in your brand as well as offer uncompromised advertising space. SEO is the process of improving the visibility of a website or a webpage in search engines via the 'natural' or un-paid (organic or algorithmic) search results. Other forms of Search Engine Marketing (SEM) target paid listings. In general, the earlier (or higher on the page), and more frequently a site appears in the search results list, the more visitors it will receive from the search engine.
Google Services

Google Analytics is a free tool that enables you to get more out of your website by providing you with website usage data which can be analyzed to discover problems with website functionality, online marketing opportunities, a measure of success for SEO initiatives, reporting on PPC Programs. Google Analytics is a good web analytics tool which allows you to collect, analyze, and action data through report that are easy to understand and interpret. You can measure how many website visitors are doing what you want them to do (purchase a product, register for a whitepaper, etc...)and you can find out the why's and hows' that will help you improve your website as well as your online marketing efforts. You cannot understand how your website is preforming without data. Analytics is the best too out there to provide that information. Google is the most powerful force in online advertising. You need to maximize everything they allow you to, within their rules, to provide your company with maximum visibility across their properties. 70% of all internet users are funneled through Google, it is today's yellowpages. Google is constantly changing, with up to 500 changes a year just in their search formula. We keep track of those changes and provide solutions to you for gaining maximum exposure within the results. Our Google Tune-up package provides clients with the most important things a business needs to do to improve their rankings that are specific to Google. Google Pay Per Click (PPC) (also called cost per click) is an internet advertising model used to direct traffic to websites, where advertisers pay the publisher (typically a website owner) when the ad is clicked. With search engines, advertisers typically bid on keyword phrases relevant to their target market. Conent sites commonly charge a fixed price per click rather than a bidding system. PPC "display" advertisements are shown on websites or search engine results with related content that have agreed to show ads. We sell SEM/PPC based on a monthly budget and we recommend a minimum of a 3 month campaign. Each campaign is customized by product and geography.
Local List
In summary, Local List is your free yellow page listings by Google, Yahoo, and Bing. Do you still need to advertise with Yellow Pages? This need is definitely dwindling. The upcoming generations are using the internet and their mobile phones more and more each day. Most are probably not familiar with hard copy phone books. Baby-Boomers are a rapidly growing group of mobile device users... and almost EVERYONE is using the internet. Your customers are searching for every type of business, in your local area, using the internet or their mobile devices. All of the major search engines and local internet directories are rushing to become a Yellow Page replacement. Get your local business marketing here. We help you claim (as required to use the local listing as a local marketing tool), update, and tap into the growing number of people using local business listings to find businesses, services, and products. Our local list service is a powerful and effective one-stop distribution point for your business listing. We distribute your detailed business profile through companies like InfoUSA, Acxiom, and Dun & Bradstreet, the data warehouses behind the scenes that power 95% of online search. You'll see your business profile show up across more than 350 digital distribution points. And we don't stop at name, address, and phone number. We'll help you build a rich profile for your business, including accurate basic information, descriptions of your products and services, hours of operation, payment methods, logo, photos, coupons, and more...
Facebook

More and more companies are choosing to advertise on Facebook. It's the largest social network with over 805 Million people, and that number is growing daily. By advertising on Facebook, you reach a large group of people with purchasing power. Facebook lets you connect directly with your customers, allowing you to get through to your target audience. Our Facebook package provides clients with a highly branded presence that provides multiple entry points into a semi-automated sales funnel. Several high value media assets embedded within the page increases conversation of prospects into clients and brand advocates. We also optimize your current website to integrate with your facebook presence.
Social Media Marketing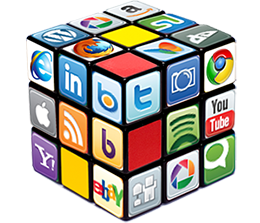 Social Media is rapidly growing. Facebook has over 800 Million users, Twitter has over 100 Million active users, and Google+ has over 25 Million. These services are still growing and involve approximately 75% of internet activity. More and more people are turning to social media for news, product recommendations, and referrals. Chances are your competition has social media presence, so should you. "Social Media Marketing (SMM) is a form of internet marketing which seeks to achieve branding and marketing communication goals through the participation in various social media networks." Social Media is a shorter top level term that describes the space overall, and covers the activities around social interaction, content, videos, images, and audio exposure. Content is the life blood of any social media campaign. The more content that is fresh the more the campaign will return. Having new content becomes essentially the most important thing your Social Media Marketing does. Our content creation service provides daily and weekly new content that we distribute on your social media channels and networks.
Media & Marketing
Media Buying and Planning
Radio
Network TV
Cable TV
Newspaper
Magazine
Direct-Mail
Billboards
Market Research
Co-op Management
Promotional Items
Inserts
Graphic Design
Logo Design
Point of Purchase
Display Design
Outdoor Advertising
Printed Materials
Newspaper Ads
Magazine Ads
Business Cards
Coor Hangers
Direct-Mail
Brochures
Postcards
Inserts
Video & Radio
Television Scripts
Television Storyboards
Television Production
Radio Scripts
Radio Production
Professional Voiceovers
YouTube Video Production
Interactive Media
Web Site Consulting
Website Design
Website Hosting
Search Engine Marketing
Search Engine Optimization
Custom Graphics
Say Hello!
We would love to hear from you... And there are so many ways to get in touch these days. Pick your favorite method of contact below or use the contact form at the right.
Average Rating 4.50
Mach One Media Group, Inc.
55 Pierce Lane Suite 204
Montoursville, PA 17754

Phone: (570) 368-7633


"Making the simple complicated is commonplace; making the complicated simple, awesomely simple, that's creativity"
- Charles Mingus